Welcome to IBCS-BIP
We aim to decipher the molecular mechanisms of biological information processing in cells and cellular networks, and to bring this knowledge to proof-of-principle applications in information technology, biotechnology and medicine.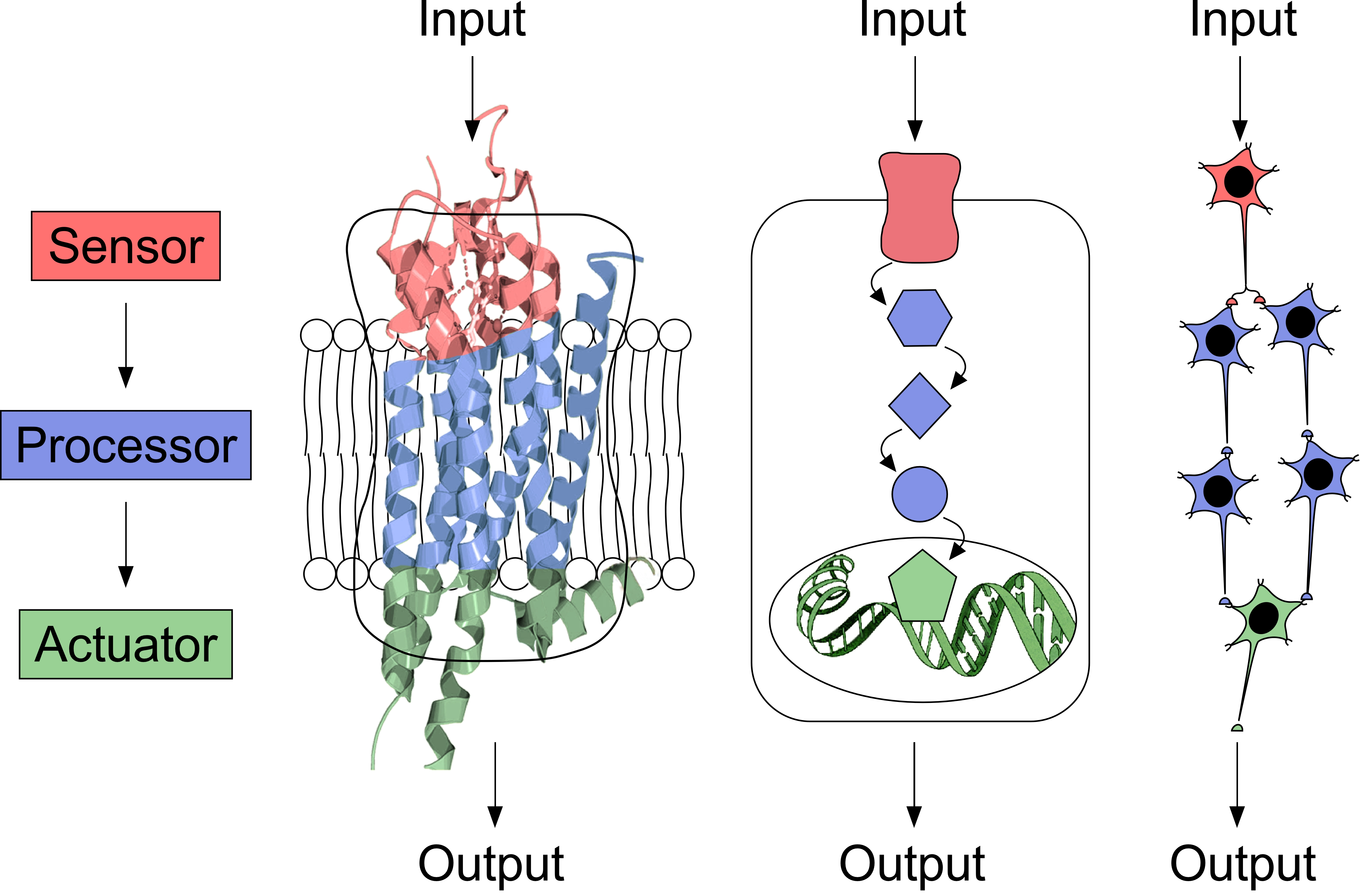 Christine Beattie Award to Hector Sanchez
Dr. Hector Sanchez-Iranzo's interdisciplinary postdoctoral work at EMBL in Heidelberg exemplifies the research excellence and passion of Christine Beattie. By combining mathematical modeling, genetic and imaging approaches, Hector delineated a Notch signaling pathway that controls the vacuolated versus sheath cell fate decision during notochord differentiation. Further information on the Christine Beattie Award: https://www.izfs.org/awards/christine-beattie-award
Christiane Nüsslein-Volhard award for Uwe Strähle
Congratulations to Prof. Dr. Uwe Strähle for winning the Christiane Nüsslein-Volhard Award 2020 of The European Zebrafish Society for his important contribution to the zebrafish community regarding infrastructure, networking and funding resources.
Uwe is the founder and former director of the European Zebrafish Resource Center (https://www.ezrc.kit.edu/) at Karlsruhe Institute of Technology as well as the Founding Chair of the European Society for Fish Models in Biology and Medicine (www.eufishbiomed.eu).
New eLife paper from Dickmeis Lab on glucose signaling and embryonic development
Research by the Dickmeis group published in eLife (https://elifesciences.org/articles/57068) reveals a novel role for the glucose-sensing transcription factor MondoA in early embryonic development. In embryos lacking MondoA function, gene expression in the cholesterol/steroid biosynthesis pathway is perturbed. This perturbation disrupts microtubule cytoskeleton structure in the embryonic yolk, which are essential for development to proceed. The study contributes to our understanding of metabolic information processing in embryonic development. In addition, it suggests MondoA as a potential new target for interfering with cholesterol metabolism in metabolic disease.
More